Free TV shows streaming is a great alternative to cable. I prefer to stream my shows or movies on my devices rather than downloading them. If you're unfamiliar with streaming, streaming is when data is transmitted to your devices and you're able to retrieve that data while it's still transmitting. Lets use YouTube as an example, when someone watches a video on YouTube, it's loading while you're still watching the video. That's pretty much what streaming is in a nutshell.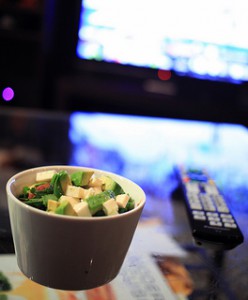 From my experience, streaming saves me the headache of knowing i'm not downloading a virus. There are a lot of free TV show that you can stream from on the internet, but sometimes the quality isn't as good.
Also you want to be careful because a lot of these sites that provide free streaming services are not legal. Usually sites that are legal has advertisements or commercials on their TV shows. This doesn't really rule out the theory, but to be on the safe side, what you can do is go to the actual TV network sites to view your favorite shows.
Who Is It For?
Streaming Free TV isn't for everyone. Most of the time when I come across a free legal site, they usually don't show the latest episode. We are talking free here so you know the saying, you get what you pay for.
If you're into watching the latest programs, you may want to keep your cable or satellite service. The other alternative you may want to consider is subscribing to a paying service such as Hulu Plus.
Stream From The Network
If you know what shows you want to watch and know the TV Network that it airs on, then you can easily Google that Network's website. Most of the time you're able to watch the full episode by doing it this way.
The problem I face is that some networks wait too long before they show the latest episodes. Other times they may only show snippets of an episode. This makes me feel like they left me hanging. What I usually do is either wait till my show airs or try to find another way to watch a specific episode.
Hulu
Hulu has two services, a free and paying service. We are talking about Free streaming here so we wont get into Hulu's paying service at this time.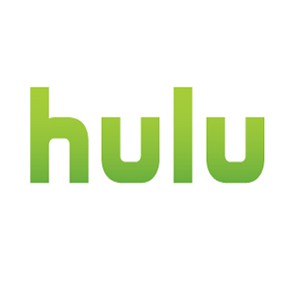 If you're into reruns and don't have a show that you "have" to watch, you may want to consider Hulu. Hulu is pretty good with their technology. You don't need to download anything. All you do is go to hulu's website and sift through what you want to watch. You can find a wide variety of show and movies. The quality is good and the streaming is pretty quick.
What makes a service like Hulu a lot easier, is that this site usually has everything you generally want to watch in one place. It's a lot easier to just use a service like Hulu because you don't have to go to the actual TV Network site to find a show you want to watch.
There are some faults to Hulu. like I said prior it's free so you don't get the latest episodes. If you don't know what you want to watch, you can spend some time sifting through a lot of shows. Sometimes those short snippets fool you, this can happen when you think you found a full episode of a show, then it ends in 3 minutes. This can be irritating when you've been searching for something to watch for a long time. 
Hulu has a database of all kinds of shows and movies to choose from. If you don't want to spend the money on cable, this is a great alternative.
Blip.tv
Blip has their own independent series that you can watch for free. There's lots of great original series on their site that are personally produced by Blip. You may find a series or two on Blip that you may enjoy. 
Decoder Boxes
If you're thinking about eliminating cable completely, you may want to think about getting an analog TV decoder box. These boxes allow you to watch your local channels for free.
From my experience with these boxes is that you need a really good roof top antenna to get great reception. Those rabbit ears that some of these devices have, really wont bring in the reception you'd like.
Some devices works better than others so doing some good research is what I suggest you do.
An Old Computer
If you have a flat screen TV, you may want to consider hooking up your old Betsy tower computer to your TV. Most newer model TV has the compatibility to use your computer with your TV.
You can even do this if you have a working laptop with a broken screen.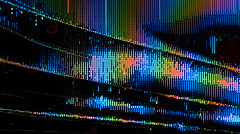 I know this is a little generic, but if you have the need to keep watching TV, this may work for you. Everyone seems to have a tower computer somewhere that still works in their basement or attic.
You have to look at the back of your TV and see what kind of plugs or cables ports you need to use. These cords must be compatible with your computer and TV.
Usually VGA male to male ports works. Each television is different, so you must make sure you pick the right type of cable port that is compatible to your computer and TV.
I've done this and I was able to watch TV. I used a VGA male to male cable port. This is like having a larger screen for your computer. I was able to watch TV, list to the music I like, watch the movies I enjoy and play DVD's all in one place. It was my new entertainment center, Lol.
The good side is that I didn't have to pay for cable and was able to watch my shows and movies without spending any extra money.
The downside is that my TV is mounted high. With computers you're close to the screen. Being that my TV is so high up, I would have to be very close to the TV to navigate through what I wanted to watch. Another thing is, you have to get use to doing things differently. It's not like turning on your TV and grabbing your remote control. Sometimes the streaming would lag. 
If you're thinking about doing things this way, I suggest you get a cordless mouse and keyboard.  It does make things a lot easier. I also suggest looking into high speed internet that can handle streaming. This will eliminate a lot of buffering that can happen with streaming.
Illegal Sites
These illegal website don't show commercials and sometimes the quality isn't the best.  Lot's of these illegal sites tend to show the latest episode. These sites can be loaded with malware and viruses. Sometimes you will experience popups when watching your shows or movies. Often times, these sites may get shut down. 
Conclusion
Going to the networks itself or finding an alternative way to watch your TV is a great way to save money. If you prefer to keep your cable but like to watch something from your devices, then your local networks, Hulu and blip.tv are great ways to watch free TV legally.
If you have any questions or comments about Free TV Streaming please leave a comment below.
photo credit: biggraham via photopin cc
photo credit: eblaser via photopin cc